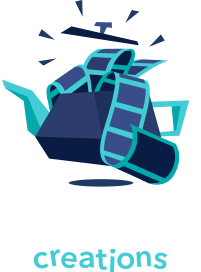 We are an
3D Animation &
Visual Effects Studio.
Teapot Creations employs talented artists and technicans who are experienced in providing a full range of Visual Effects and 3D Animation services for films, commercials and animations.

Pre-production
• Concept design
• Storyboards
• Previs & Animatics

Production
• Modeling
• Texturing & Shading
• Animating
• Lighting & Rendering

Post-production
• Compositing
• Editing
• Color grading
Contact us
We are always excited about new projects. Looking forward to hear from you!

+48 537 191 911

info@teapot-creations.com